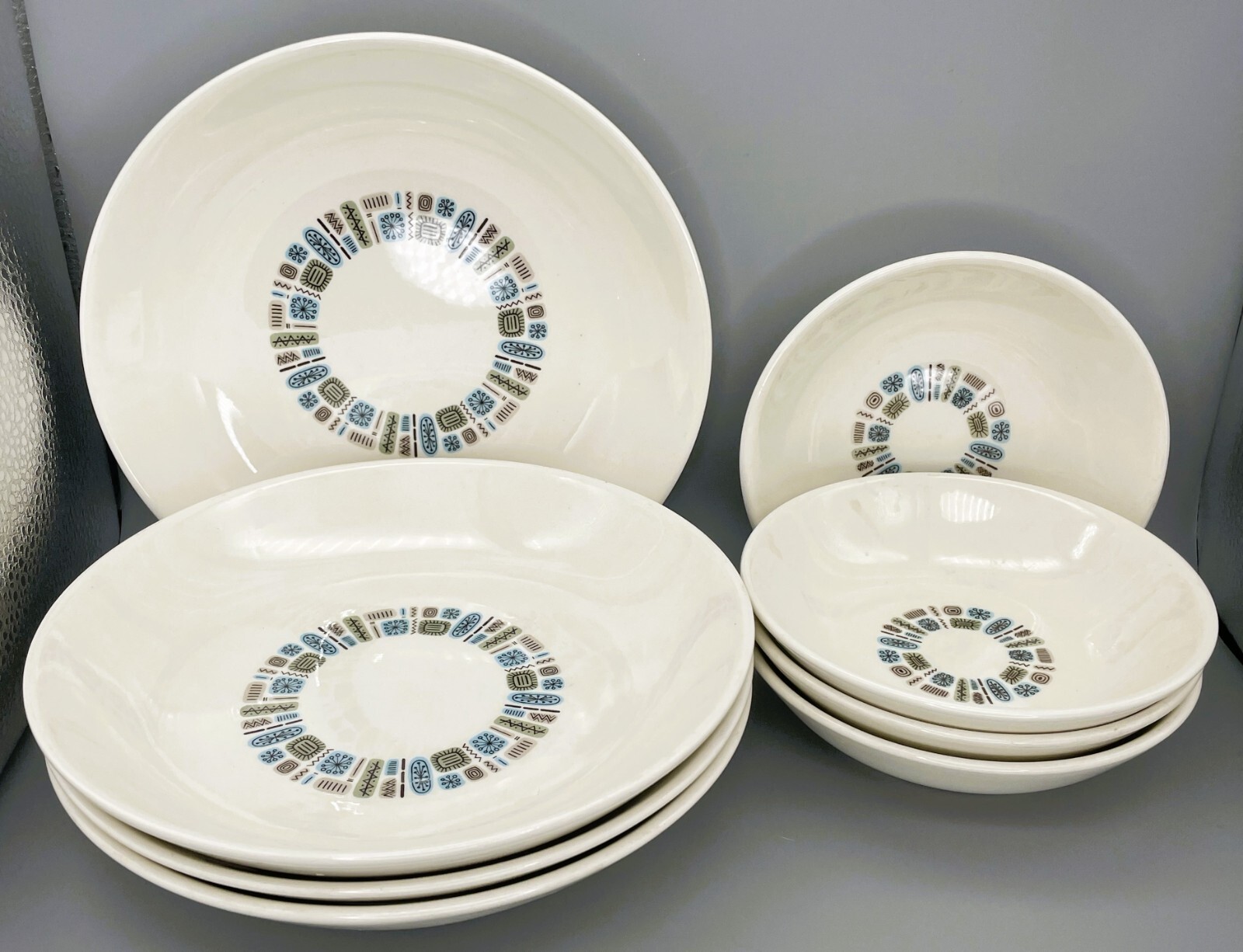 ⇨ See Details!
Vintage MCM Canonsburg Temporama Atomic Pottery Berry Soup Cereal Bowls 5.5" 8"
$59.95, located in Chicago, Illinois, USA (606**), item #296053791322
These dishes, manufactured by Canonsburg Pottery Co. in 1963, are the perfect addition to any Mid-Century Modern kitchen. Each off-white plate features the unique blue and gray abstract Temporama Atomic Age design.