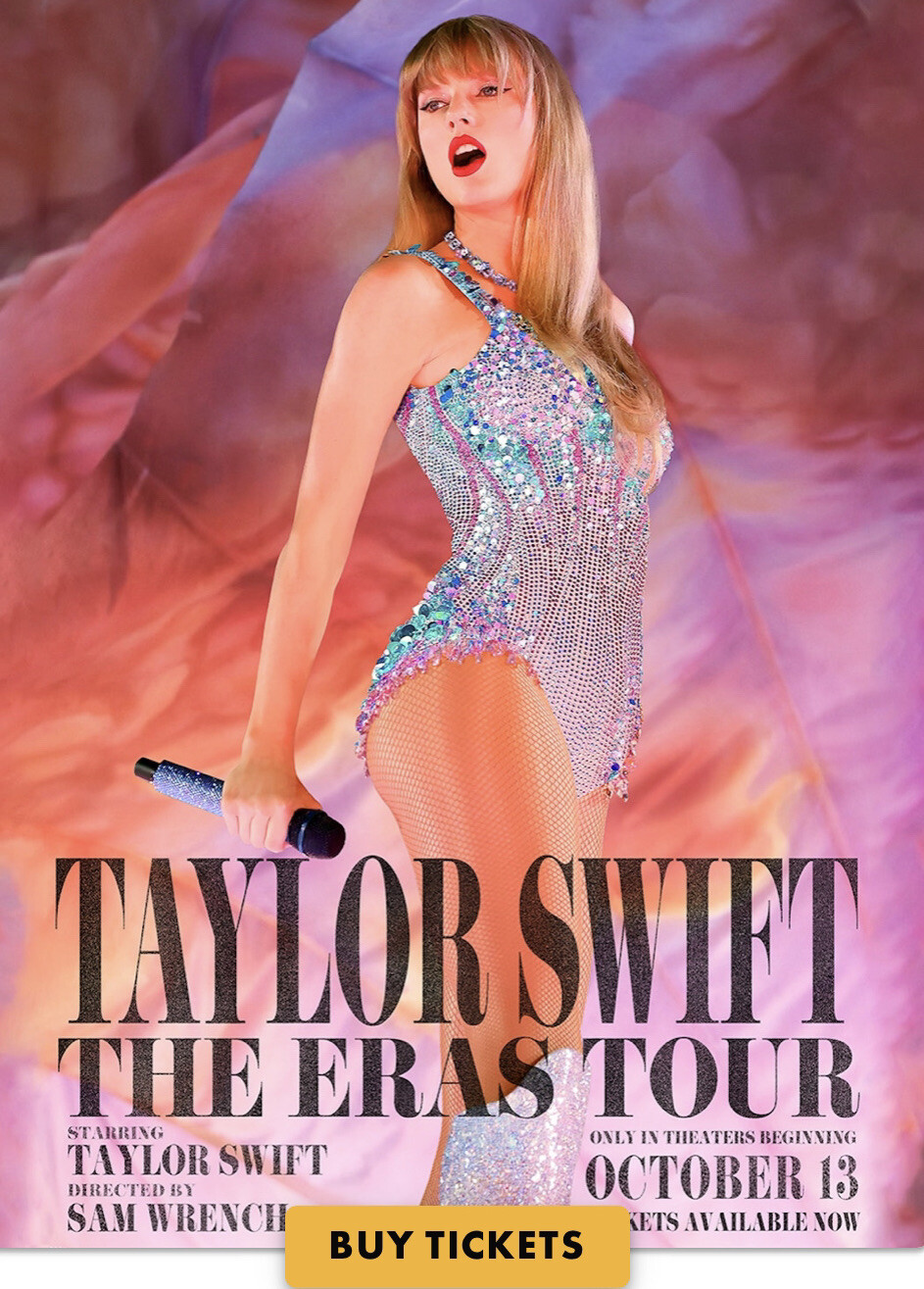 ⇨ See Details!
Taylor Swift Movie Ticket
$50.00, located in San Francisco, California, USA (941**), item #235308108412
Experience the ultimate concert event of the year with this ticket to see Taylor Swift's movie at Alamo Drafthouse on Sunday October 15. Take your seat in section 01, row 3, and immerse yourself in the dazzling performance of one of the biggest stars of our time. This ticket is perfect for fans of all ages and promises to be a night you'll never forget. Don't miss your chance to be a part of this incredible experience in San Francisco.