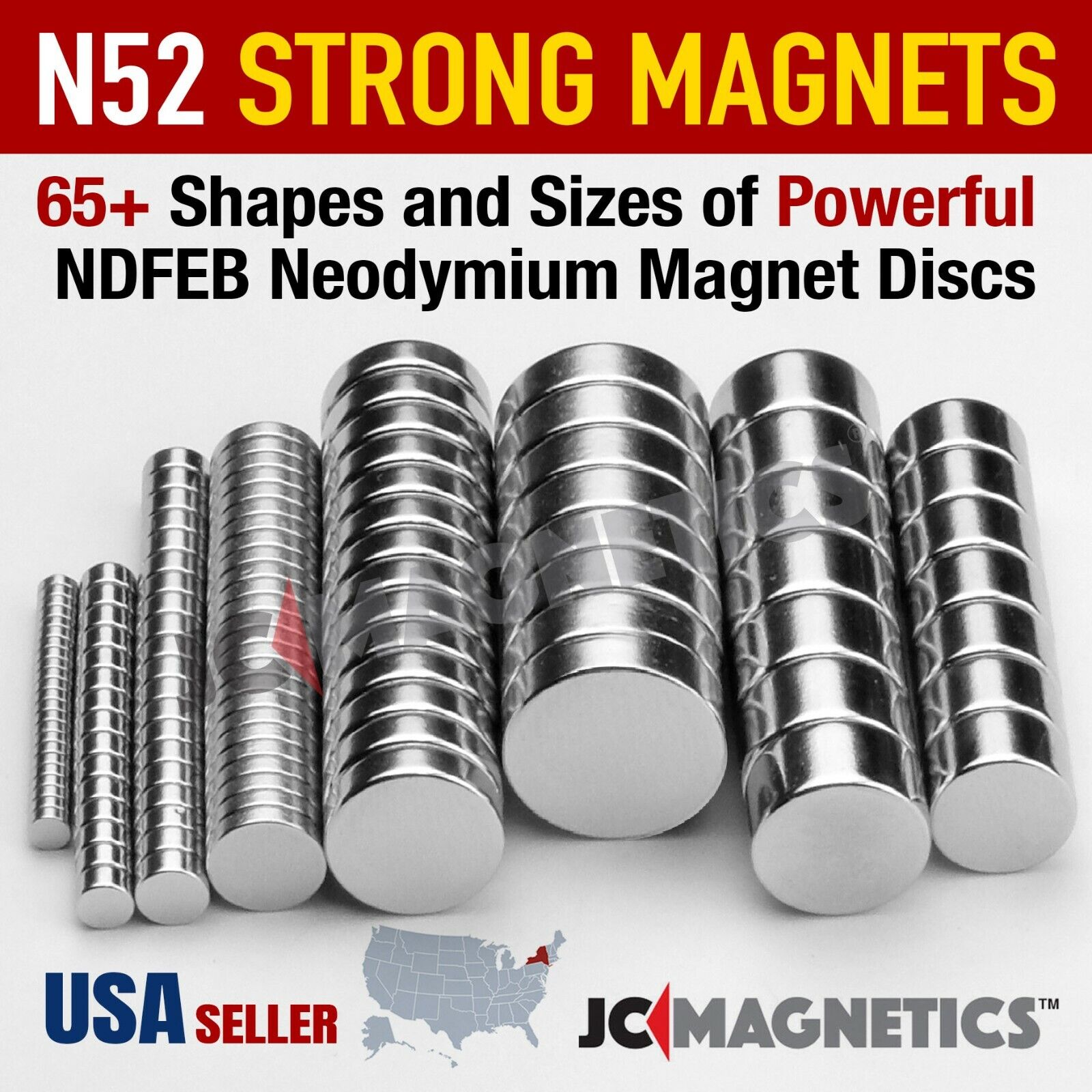 ⇨ See Details!
Super Strong N52 Rare Earth Round Neodymium Magnet Disc Thin Tiny Small Large
$12.00, located in Brooklyn, New York, USA (112**), item #293630703557
N52 Super Strong Neodymium Magnets Discs Collection. Neodymium Magnets are made of a brittle material (NDFEB). These magnets are not as strong as steel, they are more like a brittle ceramic. Neodymium magnets are brittle, and can peel, crack or shatter if allowed to slam together.