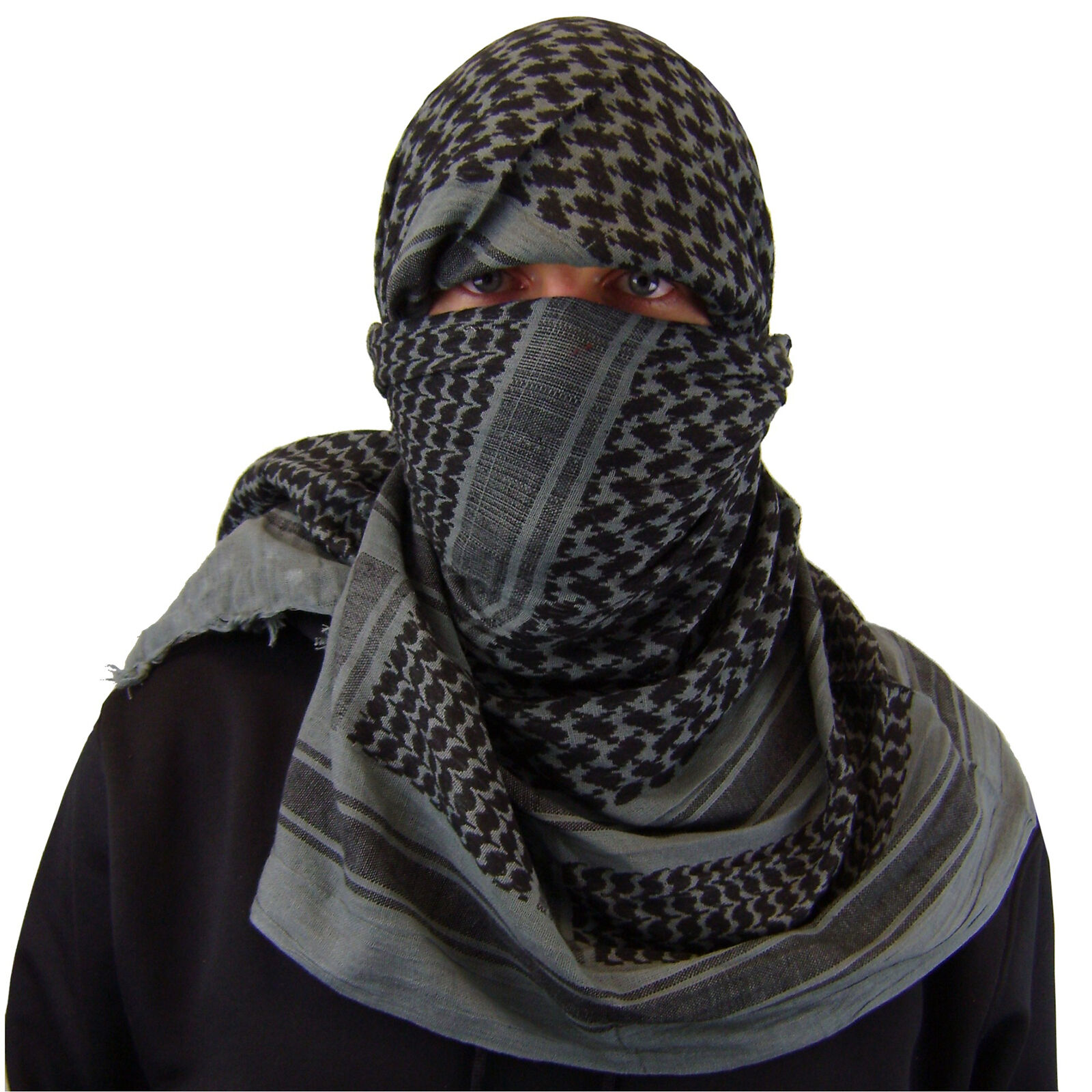 ⇨ See Details!
Shemagh Military Army Cotton Heavyweight Arab Tactical Desert Keffiyeh Scarf GRY
$9.99, located in New York, New York, USA (101**), item #112364623443
Military Shemagh Tactical Desert Scarf. A simple wrap-around head covering with fringes that can be found in every desert area of the world, essential for protecting eyes, nose, mouth and neck. Currently used by U.S. and British Forces in Iraq and Afghanistan.