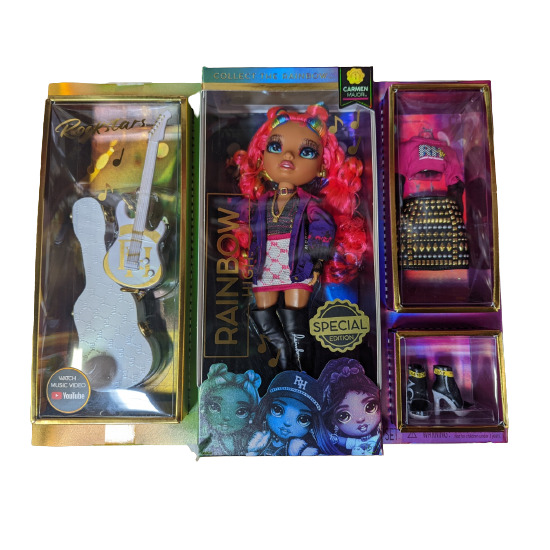 ⇨ See Details!
Rainbow High Rockstar Carmen Major Fashion Doll
$32.99, located in Garland, Texas, USA (750**), item #314221805293
She is a bold glam rocker with rainbow touches to create her own iconic look. What's included – fashion doll, 2 complete doll outfits, 2 pairs of doll shoes, and doll accessories – electric guitar and guitar case, gold necklace, gem studded earring, doll comb, 2 hangers and a doll stand.