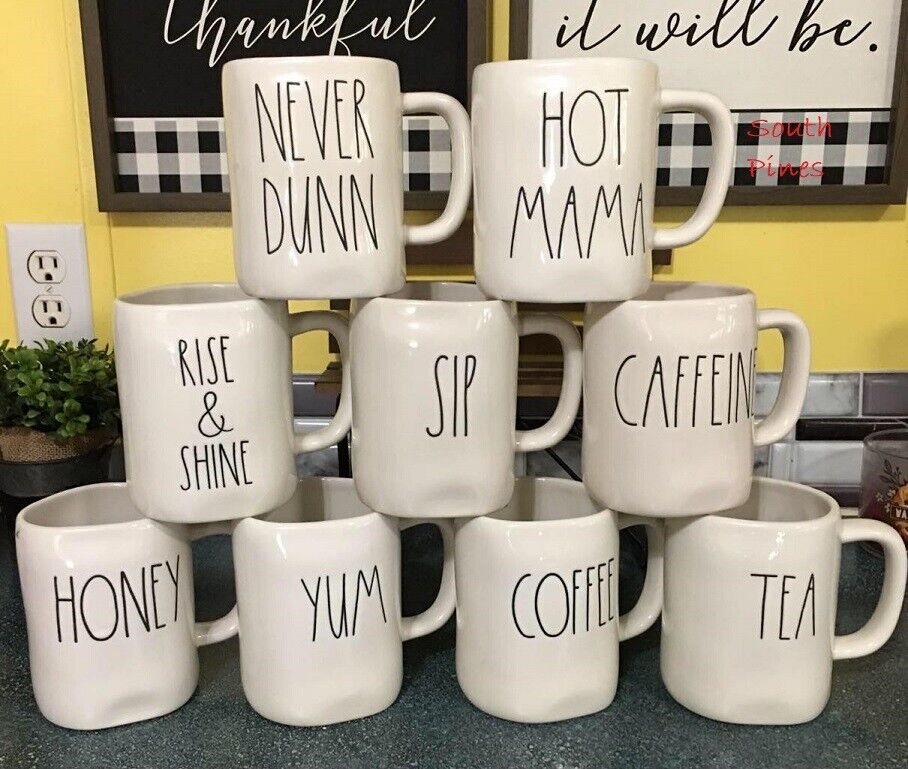 ⇨ See Details!
Rae Dunn Coffee Mugs - Your choice! - New
$4.00, located in Claxton, Georgia, USA (304**), item #166333756144
Rae Dunn Mugs. Rae Dunn is "perfectly imperfect". Minor flaws may include pinholes, glaze issues. Any major flaws will be pictured. Never Dunn. All mugs are new and have never been used. Rise & Shine.