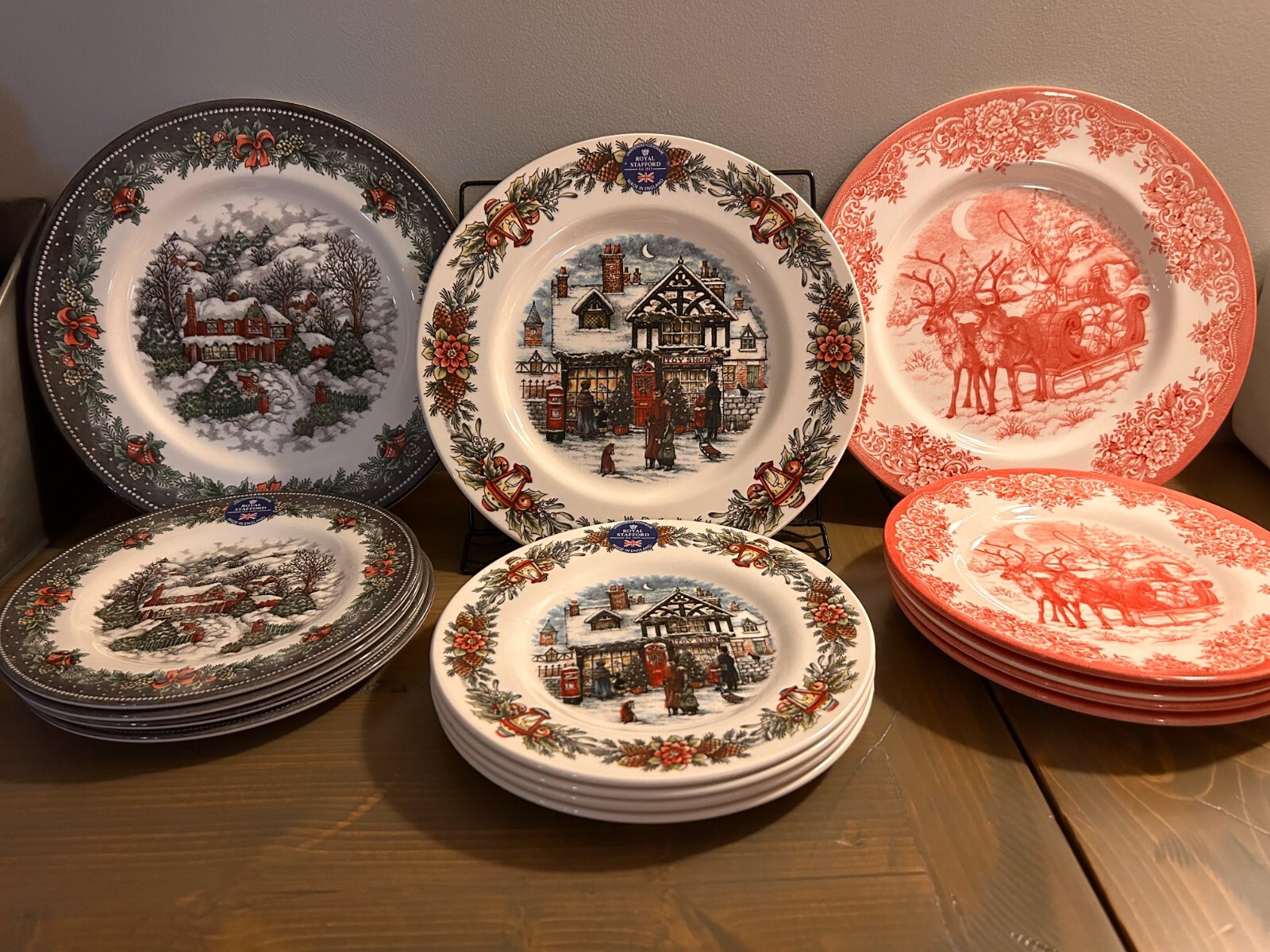 ⇨ See Details!
ROYAL STAFFORD Christmas Holiday Dinner and Salad Plate Sets Brand New Variety
$21.99, located in Pompton Lakes, New Jersey, USA (074**), item #394926814134
Minimum Purchases 2 Plates. Each Salad plate is 16.99 and Each Dinner Plate is 21.99. Buying Multiple Gives a Discount up to 15%!! Add some Victorian charm to your Christmas dining table with these brand new dinner and salad plate sets from Royal Stafford. Featuring a festive pattern, these plates are perfect for your holiday meals. The glossy finish on the ceramic material adds an elegant touch to your table setting. There are twenty-four or more pieces of round plates available, printed with a backstamp, and produced in the contemporary style of art pottery. The plate set includes dinner plates and salad plates, ideal for adults who appreciate quality dinnerware. Manufactured in 2021, these plates are perfect for your upcoming Christmas occasion.