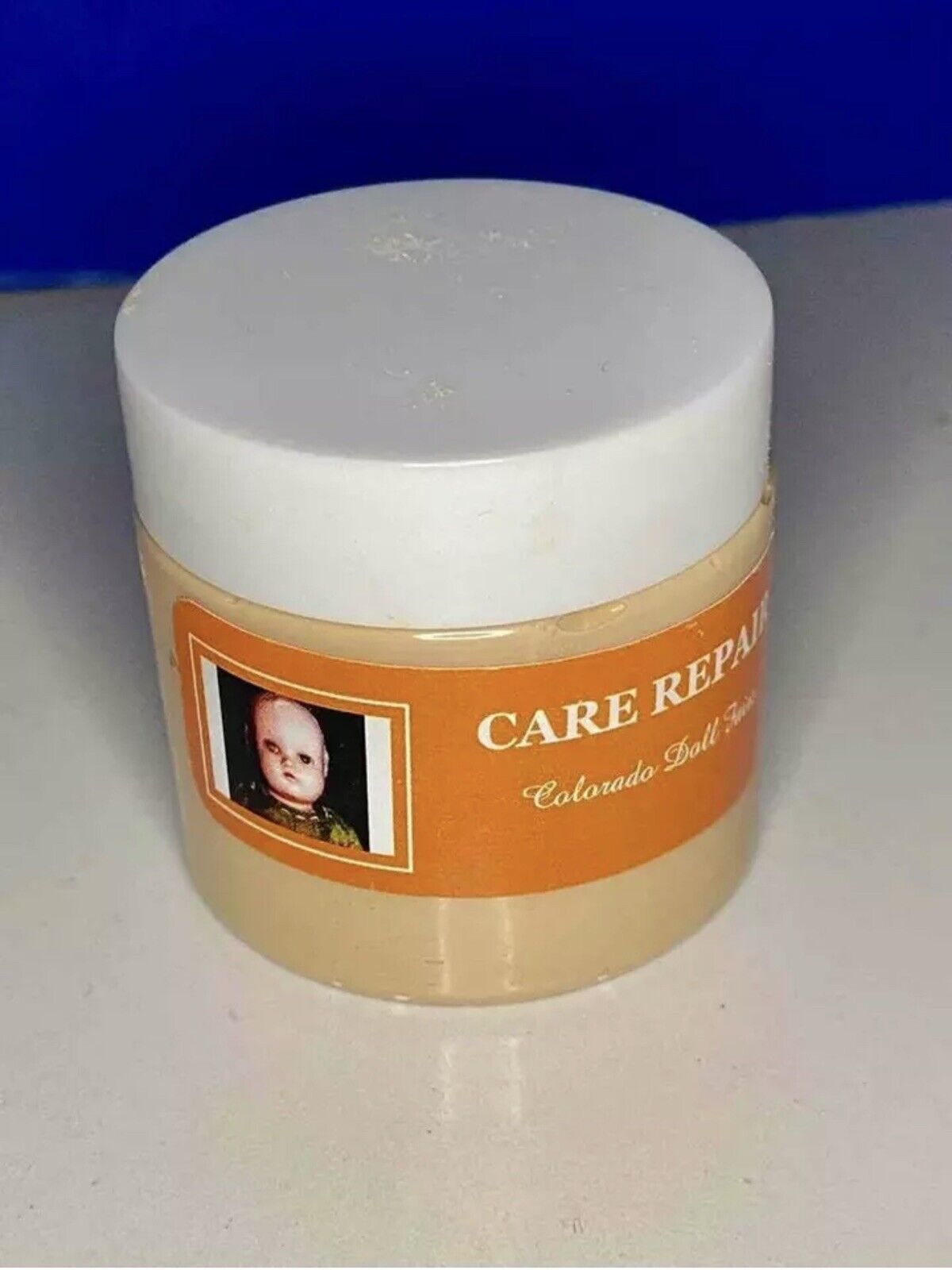 ⇨ See Details!
Orig. CARE REPAIR for Composition Dolls FILLS HOLES/REBUILDS Colorado Doll Faire
$12.00, located in Castle Rock, Colorado, USA (801**), item #403611858841
The Original Colorado Doll Faire. The composition in the newer, reproduction dolls that began showing up after about 1980 is very different and does not respond to these products. Complete instructions included.