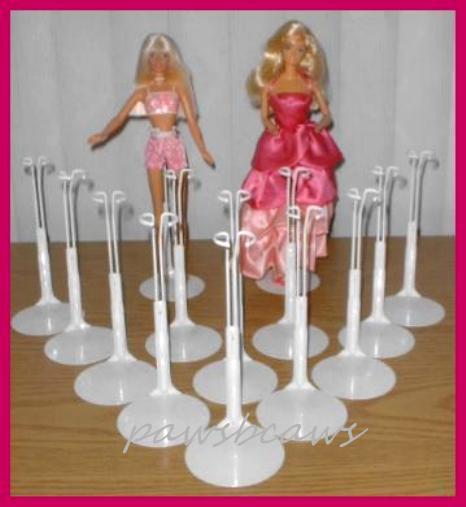 ⇨ See Details!
One Dozen 12 White Kaiser 2201 BARBIE Doll Stands
$39.99, located in North Myrtle Beach, South Carolina, USA (295**), item #161540481882
Proudly Made In The U.S.A. by Kaiser, The World's Foremost Doll Stand Manufacturer. Set of one dozen (12) New White Doll Stands for Barbie and all 11" to 13" fashion and extra small waist dolls like the Monster High series.