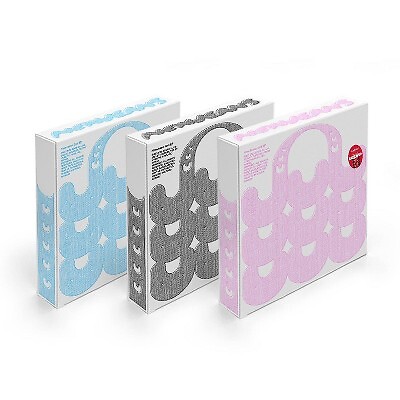 ⇨ See Details!
NewJeans - NewJeans 2nd EP 'Get Up' (Bunny Beach Bag ver.) (CD)
$8.99, located in Multiple locations, USA, item #175838263721
•Known as the K-Pop girl group that's taken the world by a storm and broken world records, NewJeans is back with their 2nd EP titled 'Get Up.' The Bunny Beach Bag ver. is available in 6 versions: MINJI, HANNI, DANIELLE, HAERIN, HYEIN and NEWJEANS. Contents include a CD, CD Envelope, Outbox, Bag, Inner Box, 3 Photo Books (84 pages each), Lyric Book (24 pages), Photo Card Envelope, 5 Photo Cards, Sticker Envelope, 3 Stickers, 5 Post Cards and Bookmark. Online orders ship via random selection. •Target exclusive versions contain additional Post Card. Online orders exclusive versions ship via random selection.