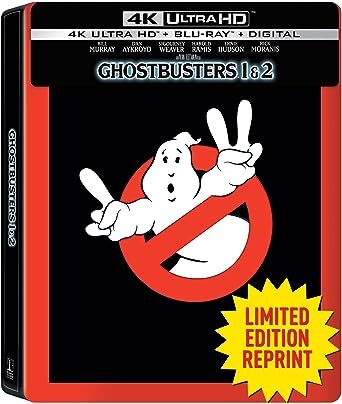 ⇨ See Details!
New Steelbook Ghostbusters Movie 2 Pack: I & II (UHD + Blu-ray + Digital)
$26.40, located in Nashville, TN, USA, item #314954704273
The classic supernatural comedies that defined a generation: Ghostbusters and Ghostbusters 2, together in this special collector's edition Blu-ray set. Celebrate 30 years of the Ghostbusters franchise with remastered high-def picture & sound for both movies, plus all-new and never-before-seen special features. Plus, explore the history of the films with this deluxe collector's edition, loaded with production notes, character sketches, insider info and more. Bring home these spooktacularly successful films that captured the imagination of audiences around the world—and redefined the action-comedy genre in the process.