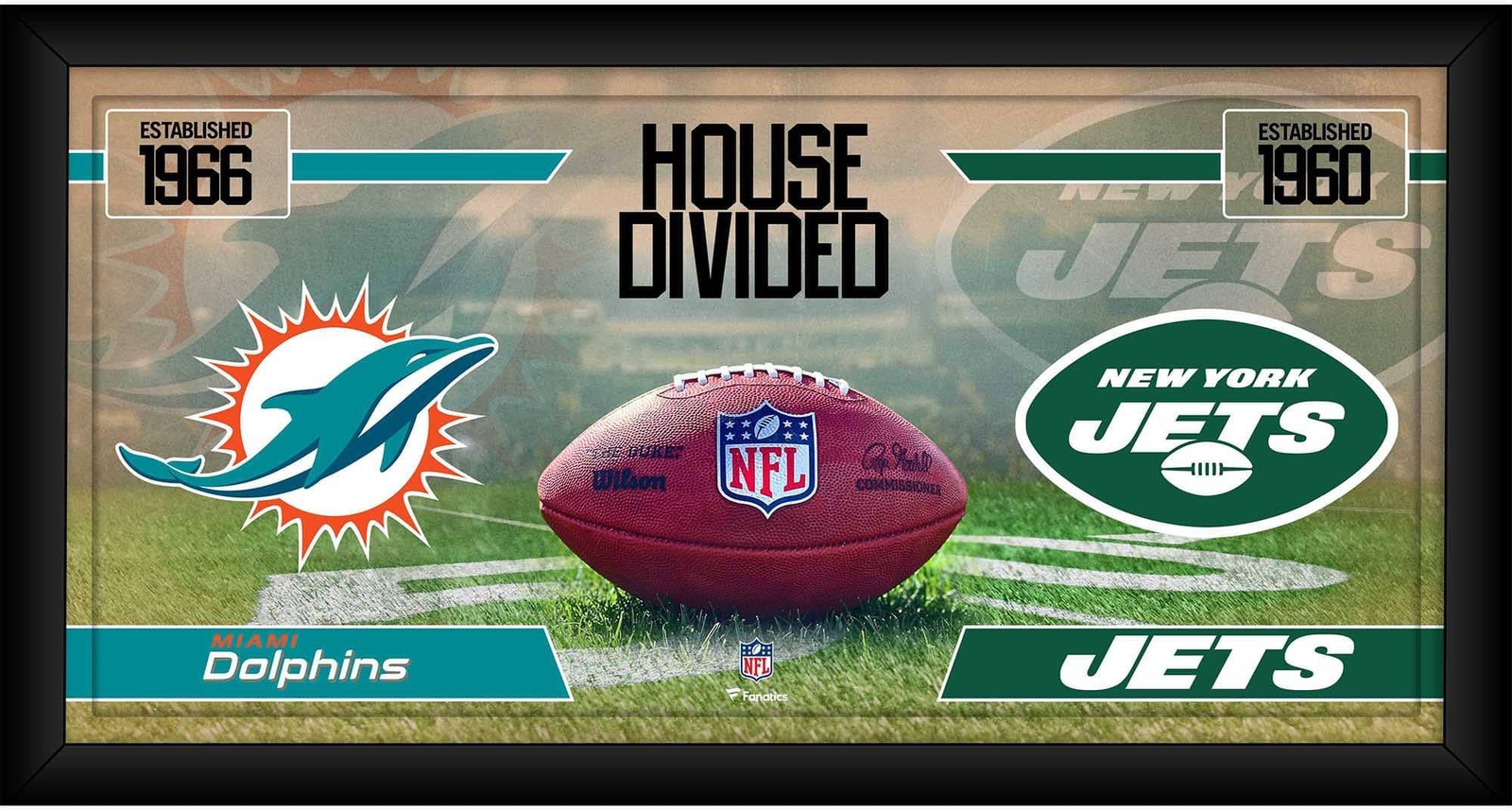 ⇨ See Details!
Miami Dolphins vs New York Jets Framed 10x20 House Divided Football Collage
$44.99, located in Fort Lauderdale, Florida, USA (333**), item #335103652678
Show off the friendly NFL rivalry in your household with this house divided collage. Team: New York Jets. George Kittle 49ers Frmd 15 x 17 Impact Collage & Piece of GU Football - LE 500. Lamar Jackson Baltimore Ravens Frmd 15" x 17" Player Collage & Piece of GU Ball.