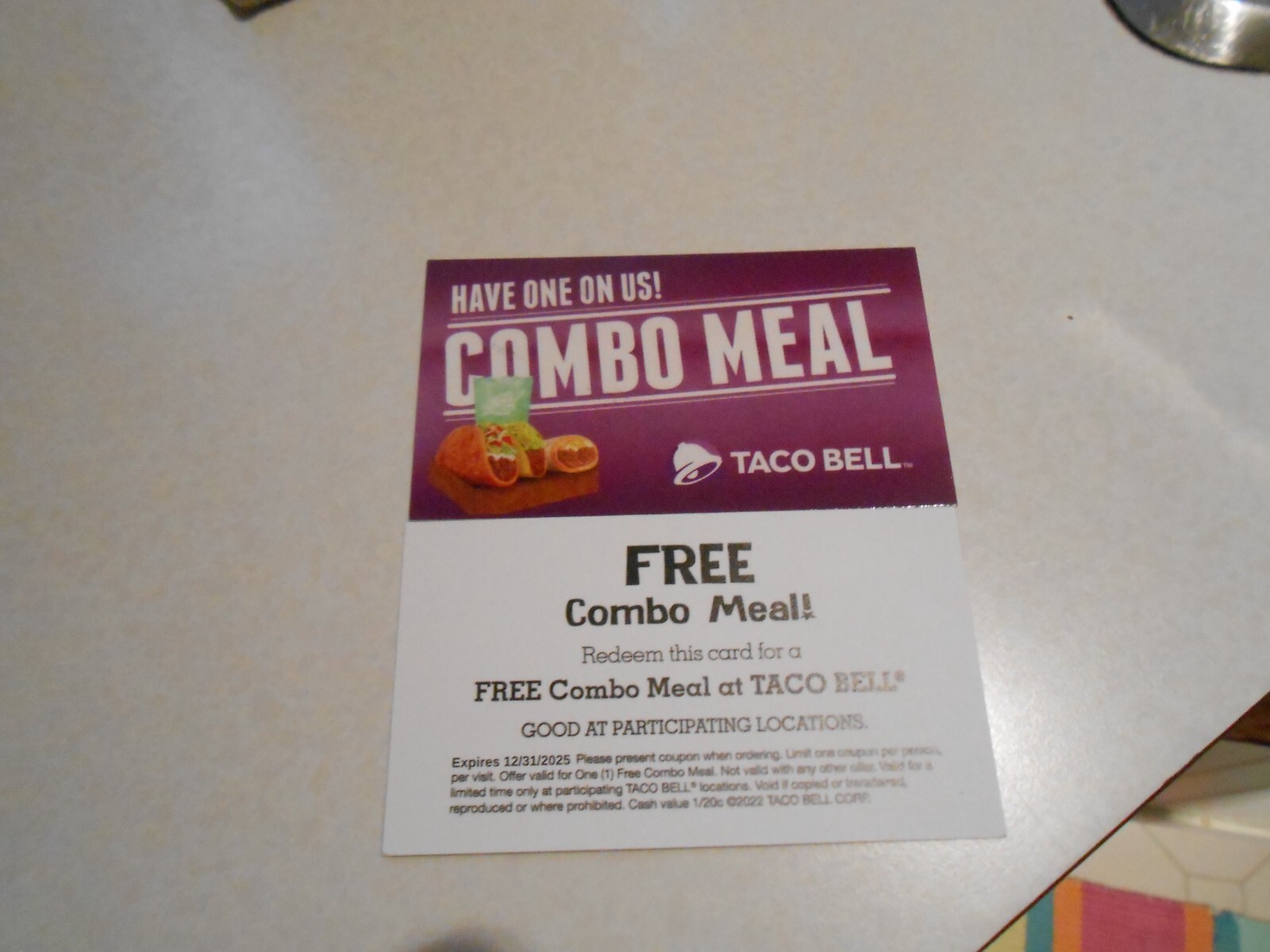 ⇨ See Details!
Lot of 10 Taco Bell Combo Meal Cards
$30.00, located in Boones Mill, Virginia, USA (240**), item #155890503689
Lot of 10 taco bell combo meal cards that are accepted at all locations nation wide and do not expire until 12/31/2025. Each card is valid for any combo meal on their menu breakfast, lunch or dinner.