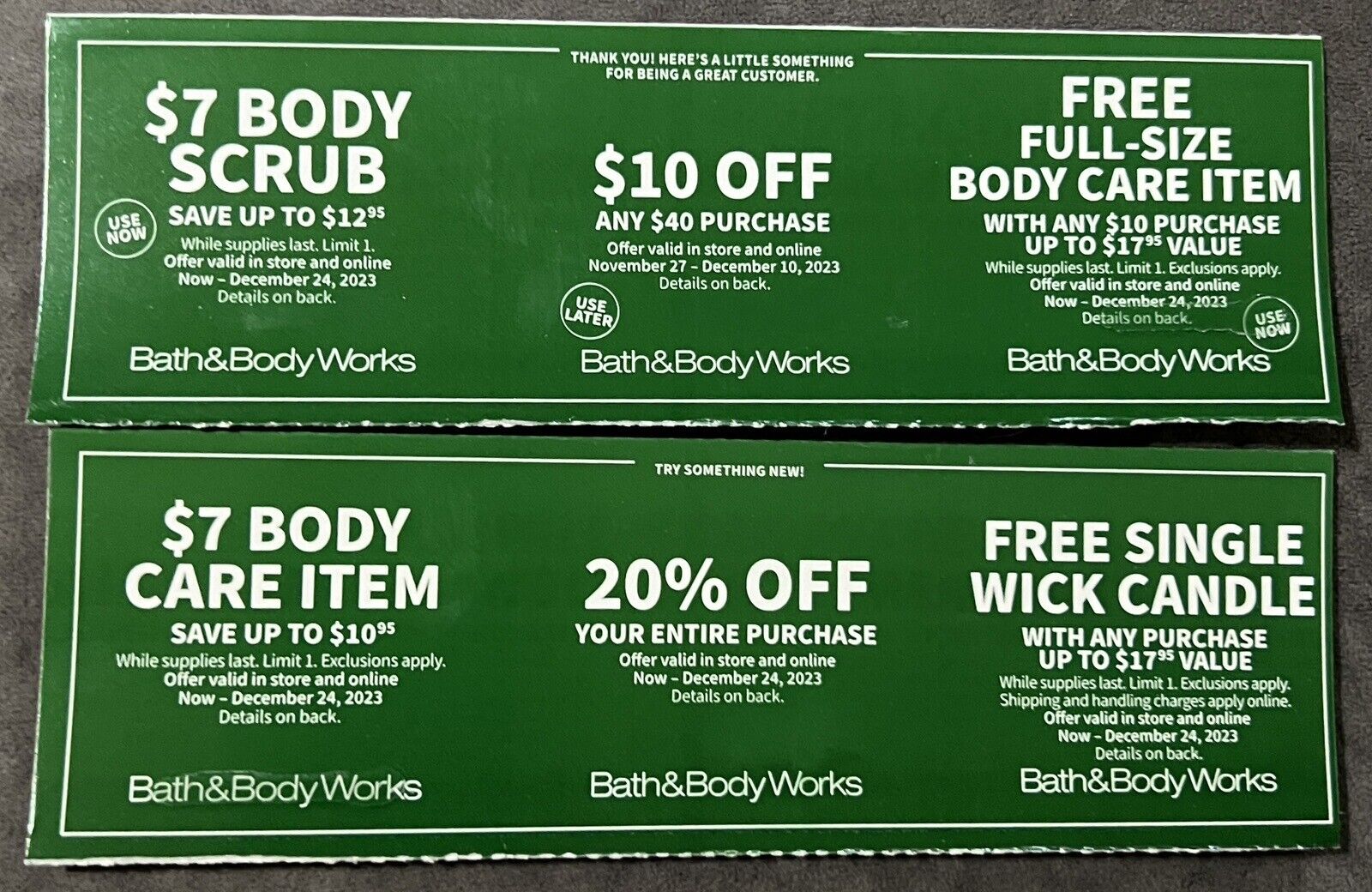 ⇨ See Details!
Lot 6 Bath & Body Works Coupons 12/24/23 Deal
$17.00, located in Winchester, Kentucky, USA (403**), item #145436401112
Get all coupons pictured. Expire: 12/24/23 Enhance your shopping experience with this incredible deal! This lot includes six Bath & Body Works coupons, valid nationwide in the US until December 24th, 2023. Indulge in some self-care or gift it to someone special. These coupons have a total value of $10 and can be used towards any Bath & Body Works purchase in-store or online. Don't miss out on this amazing opportunity to save on your favorite health and beauty products from a trusted brand.