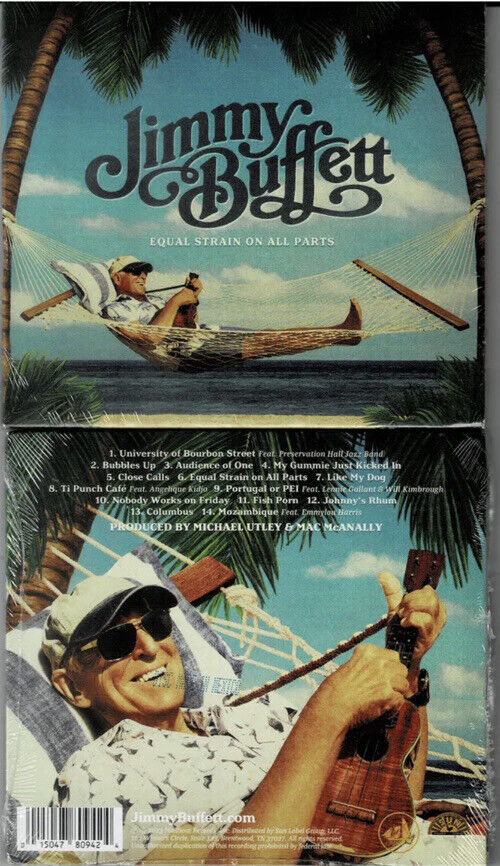 ⇨ See Details!
Jimmy Buffett - EQUAL STRAIN ON ALL PARTS Brand New CD Factory Sealed
$13.99, located in Glendale, Arizona, USA (853**), item #176039762276
For all the Jimmy Buffett fans out there, this is a must-have addition to your collection! This CD, titled "Equal Strain On All Parts", is still factory sealed and ready to be enjoyed. The artist, format, and release title are all as listed above, and the features include being sealed for maximum protection. Don't miss out on this brand new addition to your music library!