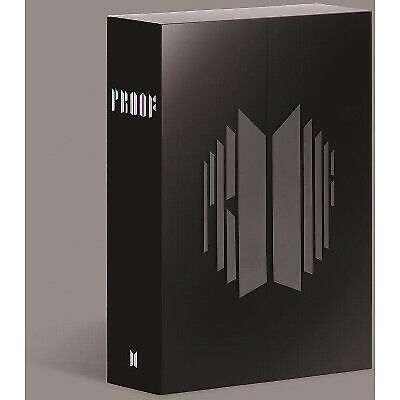 ⇨ See Details!
BTS - Proof (CD) (Standard Edition)
$24.99, located in Multiple locations, USA, item #204278083527
•BTS is back with a brand-new anthology release titled Proof. This new album contains the chronicles of BTS since their debut in 2013 and how they have paved the way with their own blood, sweat and tears. Contents of Proof (Standard Edition) include 3 CDs including three all-new tracks, 4 Booklets (The Art of Proof, Photograph, Epilogue and Lyrics), Photocard Set (7 total), Photocard (random 1 of 8), Postcard (random 1 of 8) and Limited-Edition Poster. Dimensions: 190 x L 252 x H 60 (mm). Description [CD 1] 1. Born Singer 2.