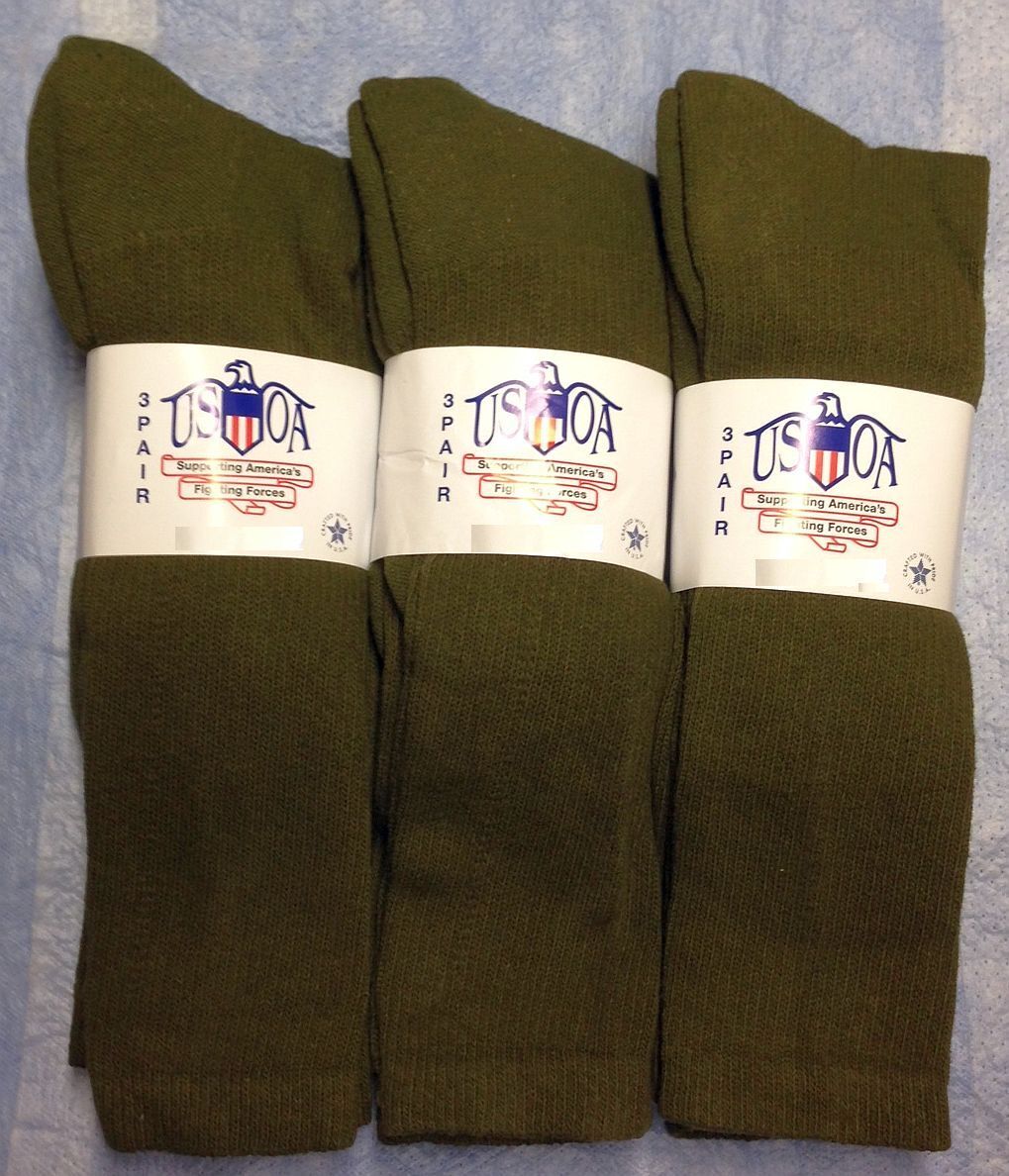 ⇨ See Details!
6pr Men's US Army Military Issue Anti-Fungal OTC Boot Socks OD GREEN 10-13 LG
$15.99, located in Granite Falls, North Carolina, USA (286**), item #394844953111
NEW 6PR US ARMY SOCKS. These are the EXACT OD Green Anti-Fungal socks issued to US Army personnel serving now. The Cushion Sole provides comfort with all military boots. Over-The-Calf Boot Socks. 82.5% Cotton, 10% Nylon, 5% Spandex, 2.5% Silver Plated Nylon.