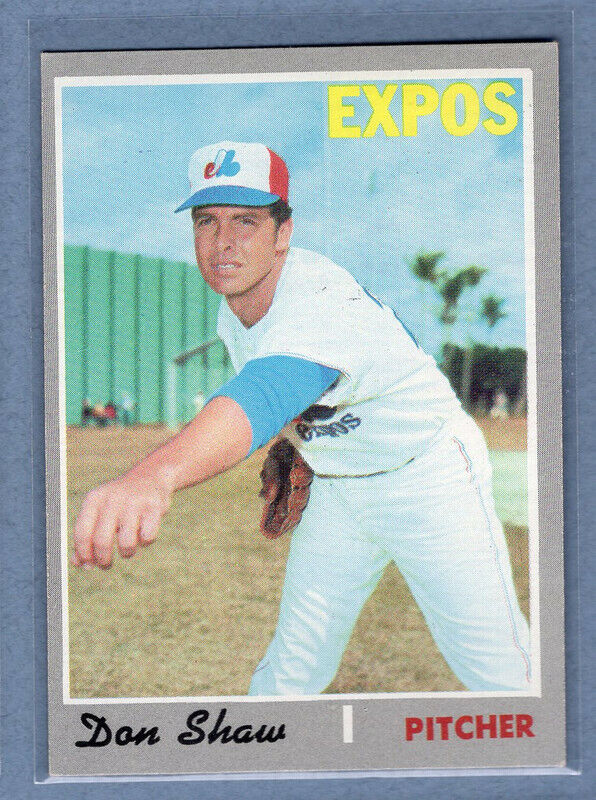 ⇨ See Details!
1970 Topps #476 Don Shaw EX-MT GO450
$3.00, located in Newton, North Carolina, USA (286**), item #203632267062
EX condition. Card centering as shown in the picture. No stains or marks on the back. Moderate wear on the corner(s) or very moderate roughness on the edge. All cards are the exact card in the scan.