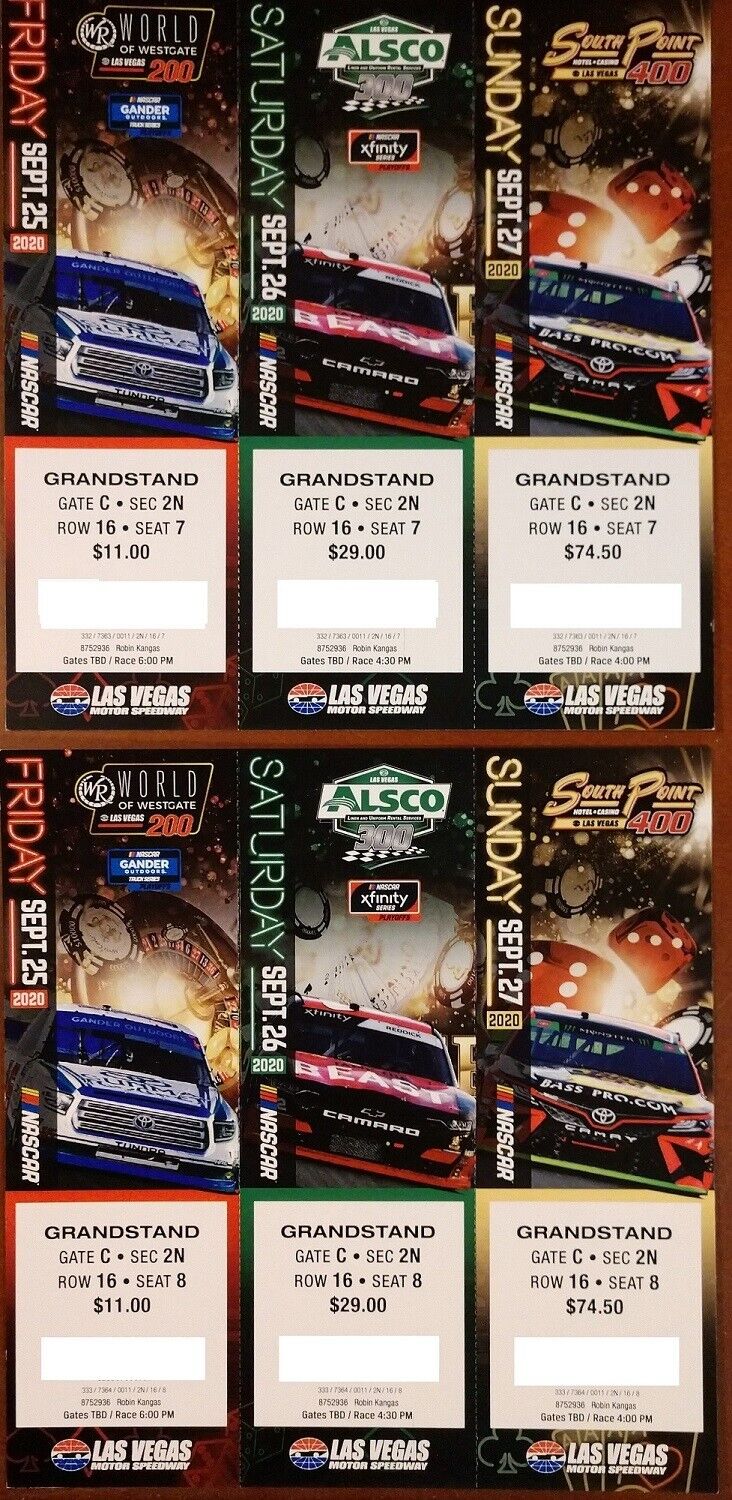 ⇨ See Details!
17 pairs of Unused 2020 Collectable Las Vegas Nascar Tickets
$15.00, located in Portland, Oregon, USA (972**), item #285530410150
In 2020 we were hit with the Covid Pandemic and I had 17 pairs of tickets to the Fall race weekend in Las Vegas. Nascar decided to not allow any fans at this weekend event. The tickets were never used and I'm offering a pair of these collectable tickets for $15 a pair.