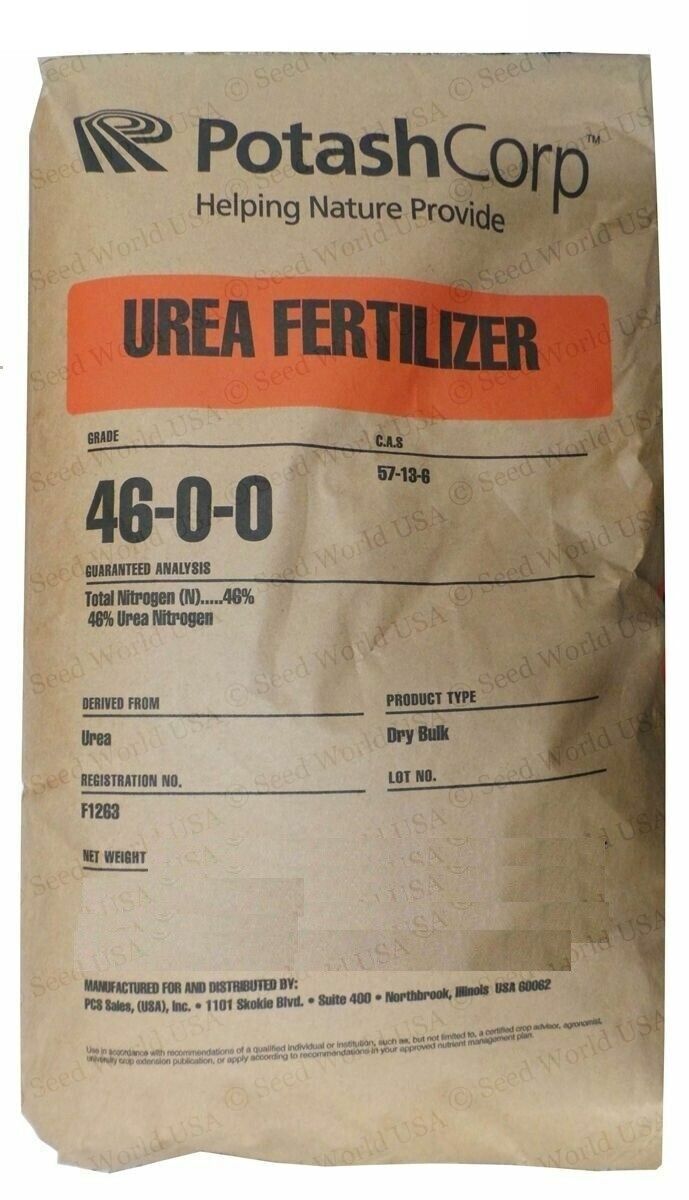 ⇨ See Details!
100% Urea Nitrogen Fertilizer / Gold Refining - Fast Free Shipping
$37.77, located in Odessa, Florida, USA (335**), item #324221479911
Urea is a dry granular, so it can spread with a fertilizer spreader just fine. It mixes pretty well with phosphorus and potassium products. UREA 46% Nitrogen Fertilizer. High Nitrogen Fertilizer. Urea is 46% nitrogen, so its analysis is 46-0-0.