Up for auction is
1/4 troy ounce
, or
7.8 grams
, of beautiful Alaska gold! This natural gold dust, fine gold,  was mined from my claims near Chicken, in the famous Fortymile Mining District of eastern interior Alaska. Gold is -40 mesh in size, which means in will pass through a 40 mesh screen.  Gold comes packaged in the nice glass vial as shown. Own a piece of Alaska's rich past and catch that

gold fever!


You are buying Natural gold direct from a 40 year Alaskan miner! 
 Good luck bidding !
---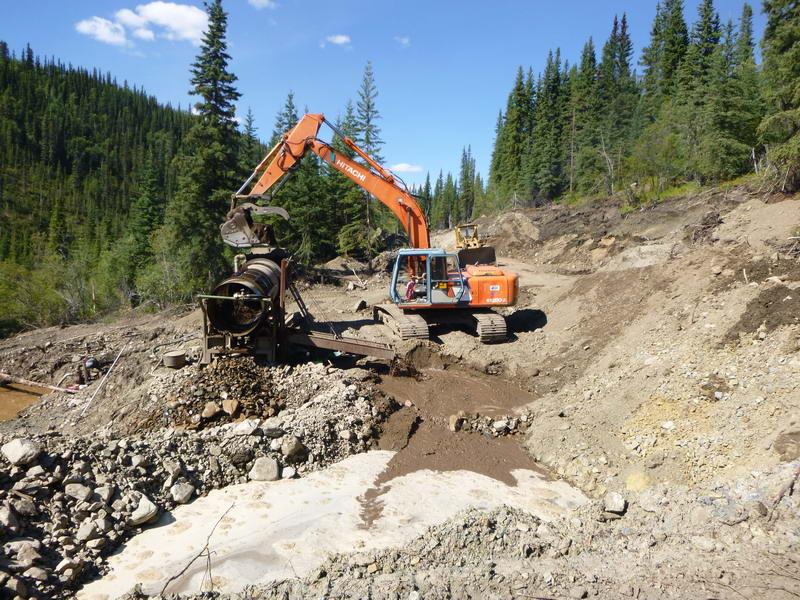 Paypal is the easiest way to pay. If you have another method you prefer please contact me before bidding. I am happy to work with customers.
 Happy to combine shipping, but PLEASE let me send you a final combined invoice to pay from before you submit multiple payment.
I will gladly combine shipping.  Let me send you a final invoice before you pay if you win more than one auction.
 PLEASE..... Keep in mind that I live in a remote part of Alaska. We receive mail twice a week by bush plane. Relax if tracking does not show up right away or if your package takes a little longer than what USPS estimates. Your package will arrive or you will get your money back .... period!
I have been selling the gold I mine from my claims using eBay for 16 years. I do my best to accurately describe each auction with photos. There is always something in the action to show scale such as a ruler or coin. 
 If you are not happy with any gold you purchase from me I am more than happy to accept a return as long as you return the original item. 
 I am a 40+ year Alaska placer gold miner here in the famous Fortymile Mining District in the eastern interior of Alaska. It is a pleasure to sell the natural  gold nuggets and fine gold that I mine direct to you. My gold is not altered at all, you receive it just as it comes out of the creek. Please don't hesitate to contact me if you ever have questions about my gold.
If you have any questions about my auction listings or the gold I sell,  please use the "contact seller" or "ask a question" link in each listing.
  Thank You!