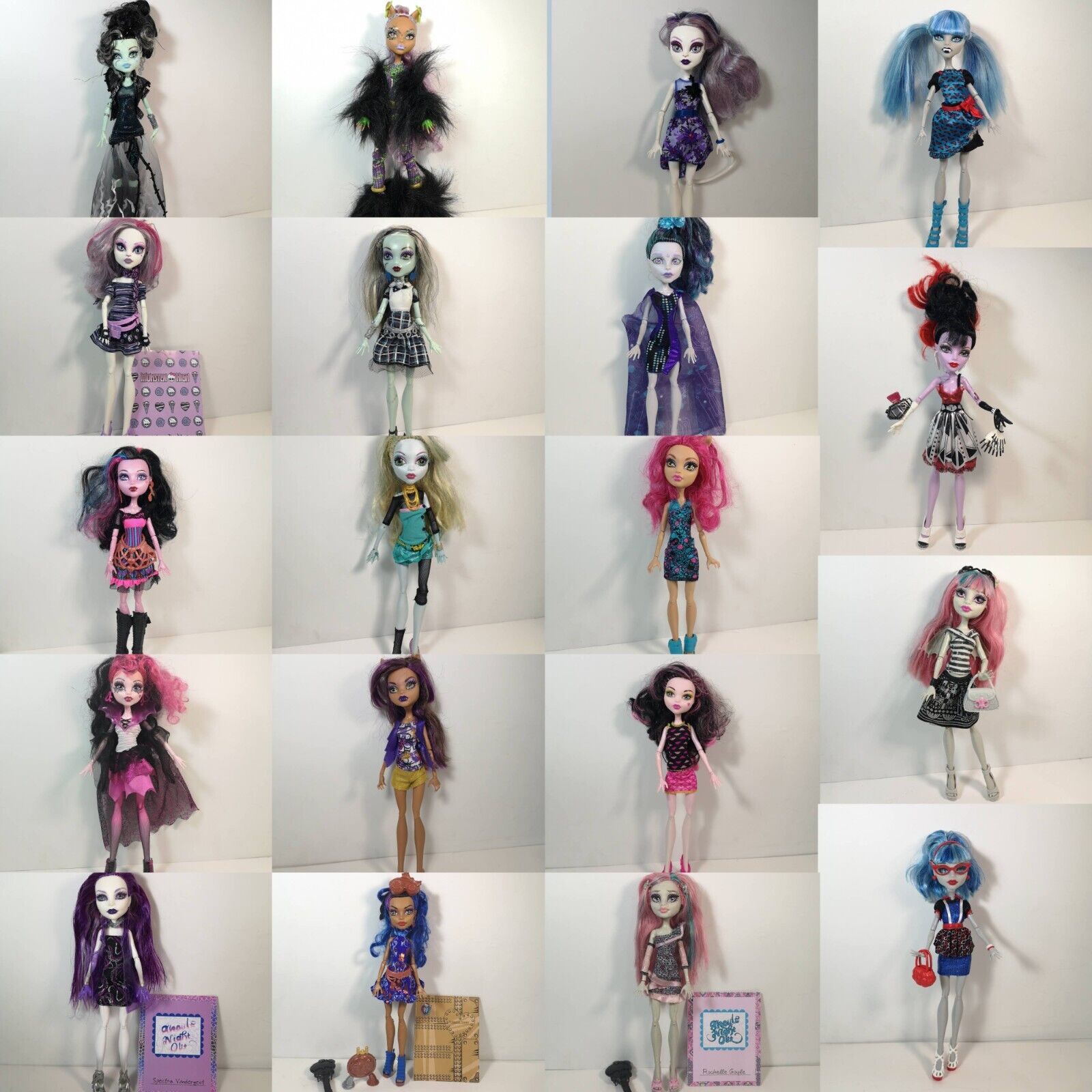 ⇨ See Details!
#A Monster High Dolls CHOOSE- Frankie, Rochelle, Catrine, Ghoulia, Dracubecca
$26.19, located in Niagara Falls, New York, USA (143**), item #374214049520
Dot dead gorgeous Ghoulia - Her dress Velcro/ hook and nook is not sticking from wear. Her shoe have imperfection. Ghoulia Yelp Dead tired- few hair cut in front. Frankie Stain Skull Shore- Used condition.