Monday-Saturday
10am-6pm EST
FULL DATES Roll of 20 $10 Face Value 90% Silver Franklin Half Dollars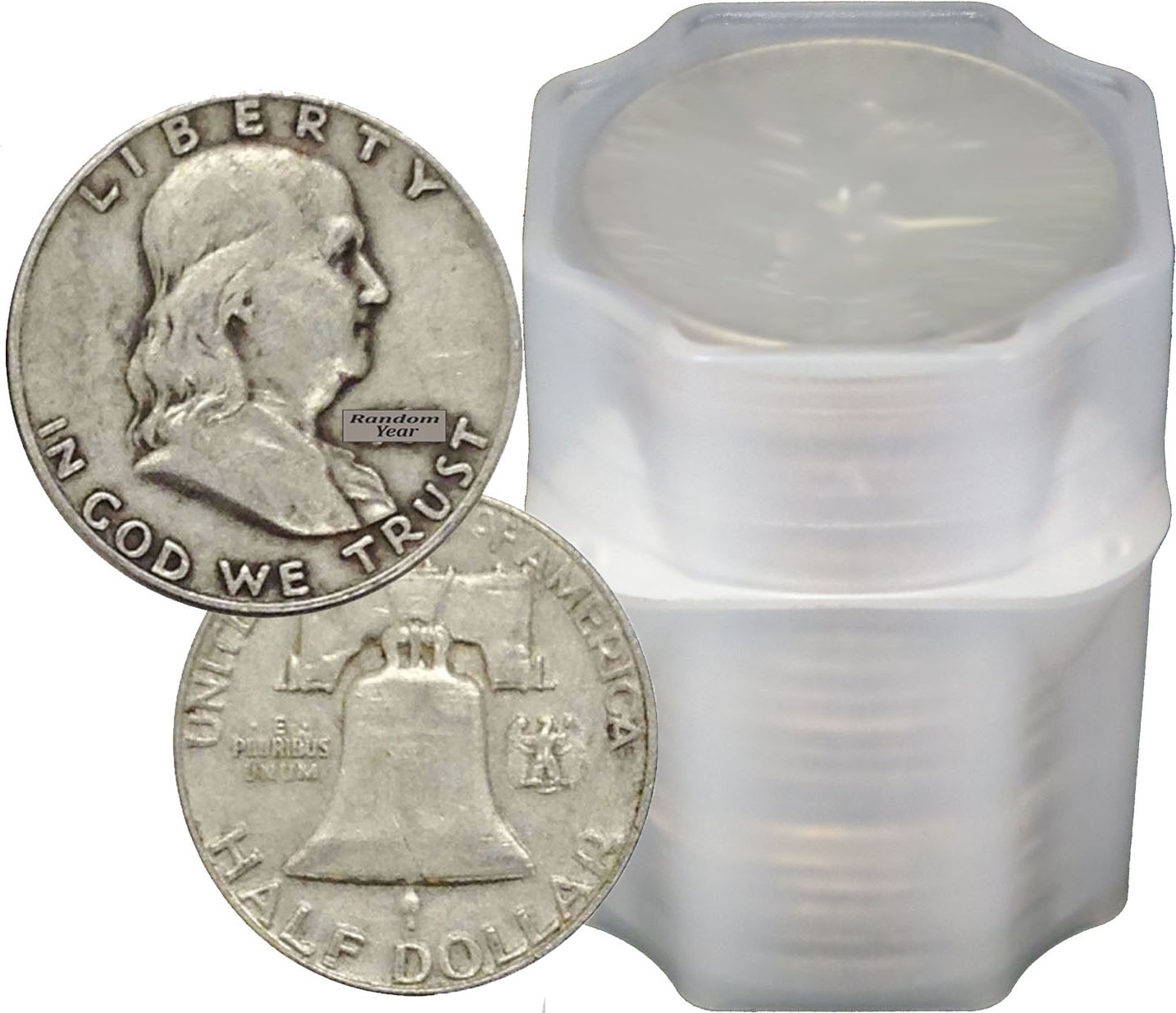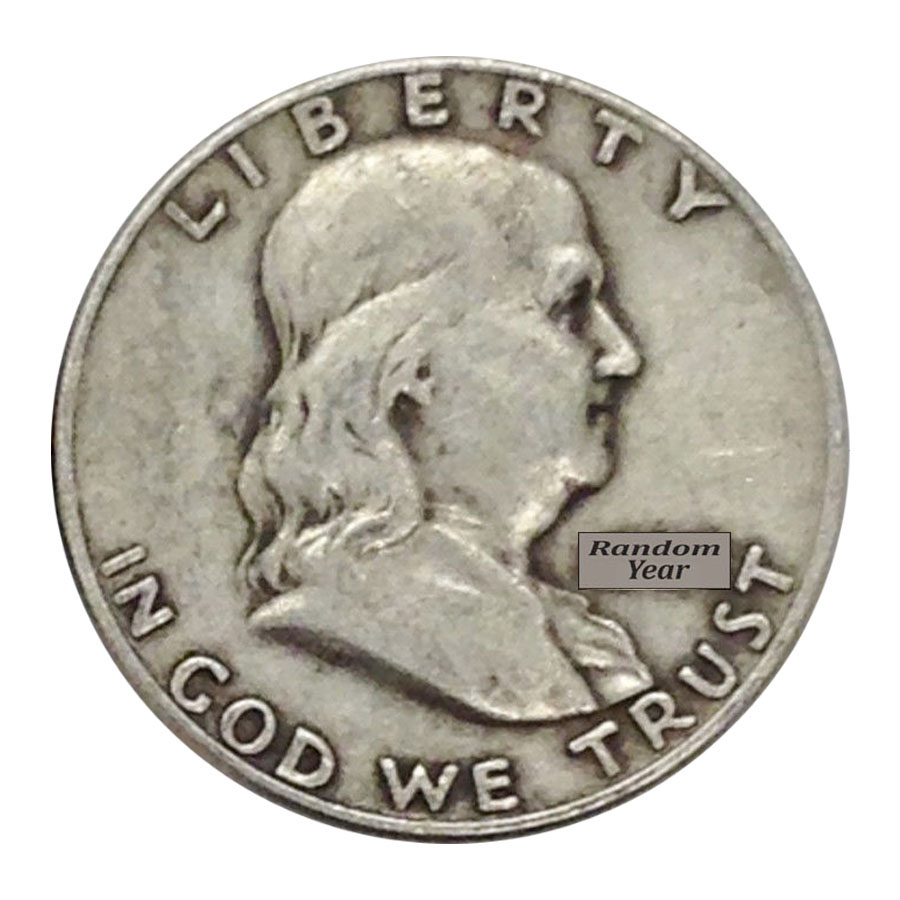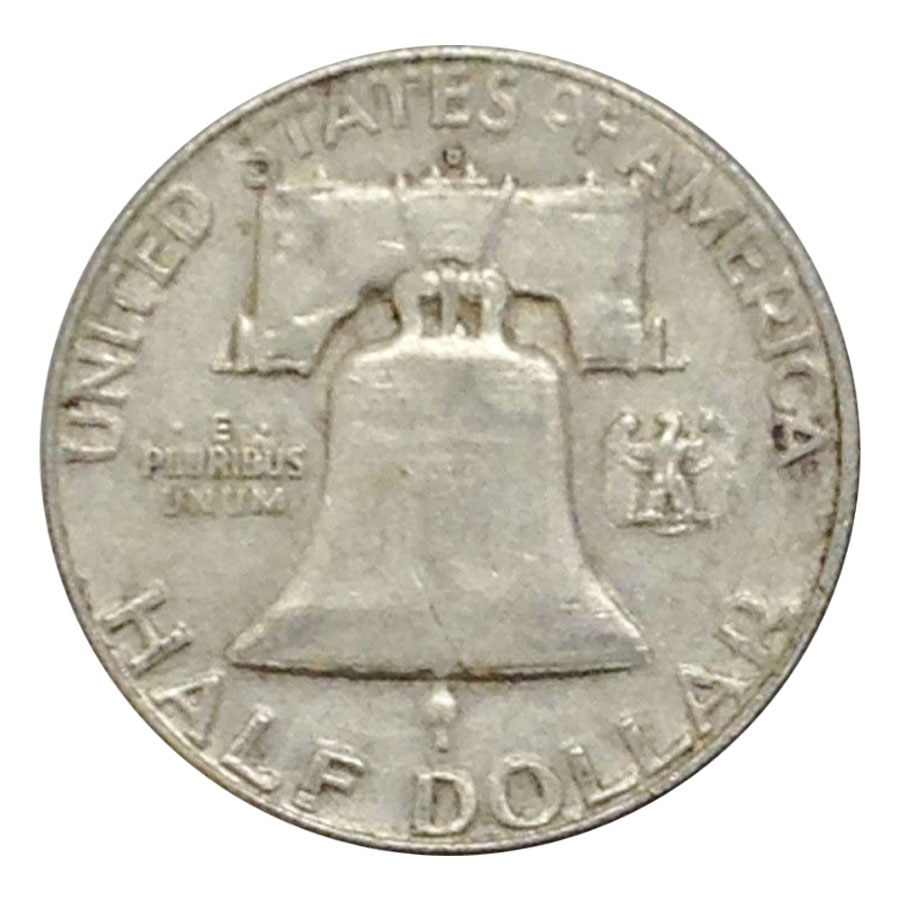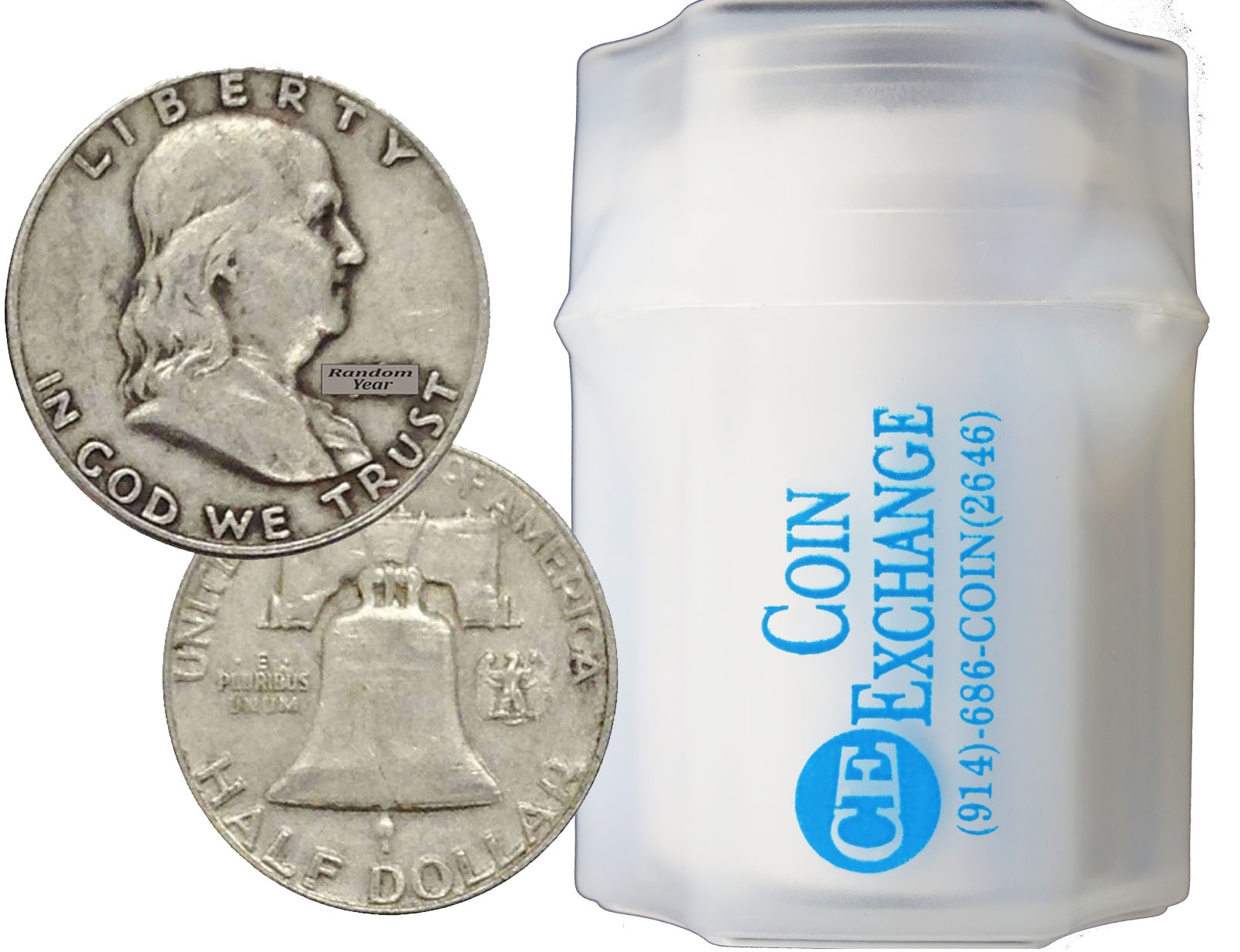 A Roll of 20 random  & full readable dates 90% silver Franklin half dollars in average circulated condition. This listing is for ONE roll of 20 pieces. All coins will be packaged in a plastic tube.
The Franklin Half Dollar was a silver half dollar designed by John R. Sinnock, and was minted from 1948-1963. Although the design was met with little enthusiasm, it was approved in 1948, and minting began later that year. The obverse featured the profiled bust of Benjamin Franklin with the date appearing to the right. 'LIBERTY' is stamped above Franklin's profile while 'IN GOD WE TRUST' appears below the bust. The reverse of the Franklin half dollar was designed years earlier for the the commemorative 1926 Sesquicentennial half dollar, and in 1948 the design was modified to fit the Franklin half dollar. The modified reverse features the Liberty Bell depicting the infamous crack. Due to earlier legislation that required an eagle to be depicted on all half dollars, a small eagle was placed to the right of the Liberty bell. Almost immediately the reverse met heavy criticism. Many were displeased with the visible crack showing in the Liberty Bell because it visibility displayed its flaw on a coin. The small eagle on the reverse was another reason for complaints, as it depicted the bald eagle in an unmajestic fashion. Through all of the criticism, the Franklin half dollar was minted for fifteen years until the tragic assassination of the 35th President of the United States John F. Kennedy in 1963. The following year, the half dollars design was changed to Kennedy's bust facing left on the obverse, while the reverse featured a larger eagle than the previous Franklin design. Parameters set for the Franklin half dollar were as follows: .900 silver, 100 copper composition, a net weight of .36169 pure silver, total weight of 12.5 grams and featured a 30.6 mm diameter with a reeded edge.
Payment Information
We only accept PayPal as a form of payment.
When bidding on multiple items, if possible please combine all the items into a single payment when you are done bidding. You are allowed a 3 day time period to combine purchases before an unpaid item case will be opened.
Payment must be made within 3 days of the conclusion of an auction.
Buy It Now listings we ask that you pay for the items immediately after agreeing to the purchase.
Shipping Information
All shipments are processed within 1 business day of receiving cleared payment.
We offer FREE shipping within the United States.
Any international orders are shipped through eBay's Global Shipping Program.
We reserve the right to cancel any international orders of $2500 or more due to international shipping restrictions.
We offer free shipping on all purchases. Any fees or charges for international customers are charged by and paid directly to eBay.
All orders are shipped via USPS either First Class or Priority Mail.
All packages are sent with tracking information which is automatically uploaded to eBay.
Any order over $750 requires signature confirmation.
We only ship to registered eBay addresses. We do not ship to any drop locations or non USPS mail services such as UPS stores, Mail Boxes Etc.
We insure every package through a 3rd party insurance company. Packages are no longer insured if tracking information shows the package is delivered. We will only cover packages that are lost in transit or damaged.
Tracking information is provided on every shipment via eBay. However, please track packages directly at USPS.com for more up to date information.
Returns Policy
We offer hassle free returns within 30 days which streamlines the process if you are not satisfied with your purchase.
100% satisfaction is our priority, please reach out to us if you have any questions or concerns.
Returns will not be accepted on any items that have been tampered with.
You cannot use the return policy to cancel a purchase, only items that have been shipped and received are eligible.
If a return is requested due to an error on our part, we will pay for return shipping through the hassle free return process; otherwise the buyer is responsible for the cost of return shipping.
Certain high value items may have a 10% restocking fee if returned. In such cases this will be specified within the listing.
There are no returns on any bullion products.
Terms of Sale
Offers will not be considered on listings unless you use the Make Offer feature, nor will we end a listing early to consider an offer. If you are interested in an item that has been listed for auction please place a bid.
We reserve the right to cancel a listing or end an auction at any time if an error is discovered in the listing so it may be corrected.
We reserve the right to cancel sales that may or may not have typography issues within the listings, pricing inaccuracies, systematic faults by our system, and/or errors caused by eBayÕs system.
Purchasing bullion and/or coins involves price risk, and the buyer assumes all such risk. Once you complete a purchase your price is locked-in, and you may not cancel or modify your order afterwards. We do not offer or make price adjustments based on the market fluctuations of precious metals, or for any other reason.
If you have any questions, please click here to send us a message.
Our direct contact information is as follows:
Coin Exchange
267 South Central Ave
Hartsdale, NY 10530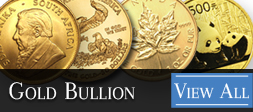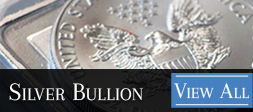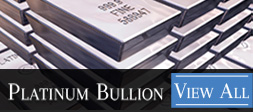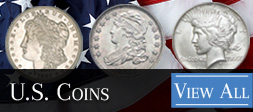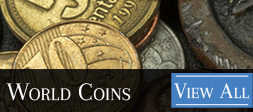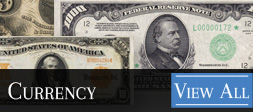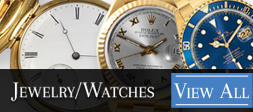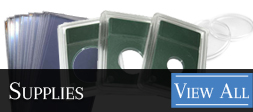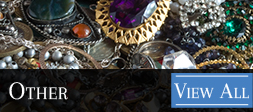 Fast and
Free Shipping
Low
Prices
Expert
Knowledge
International
Shipping
Dedicated
Staff
Antiques
Gold Bullion
Jewelry and Watches
Paper Currency
Platinum Bullion
Silver Bullion
Supplies
US Coins
World Coins
Other items