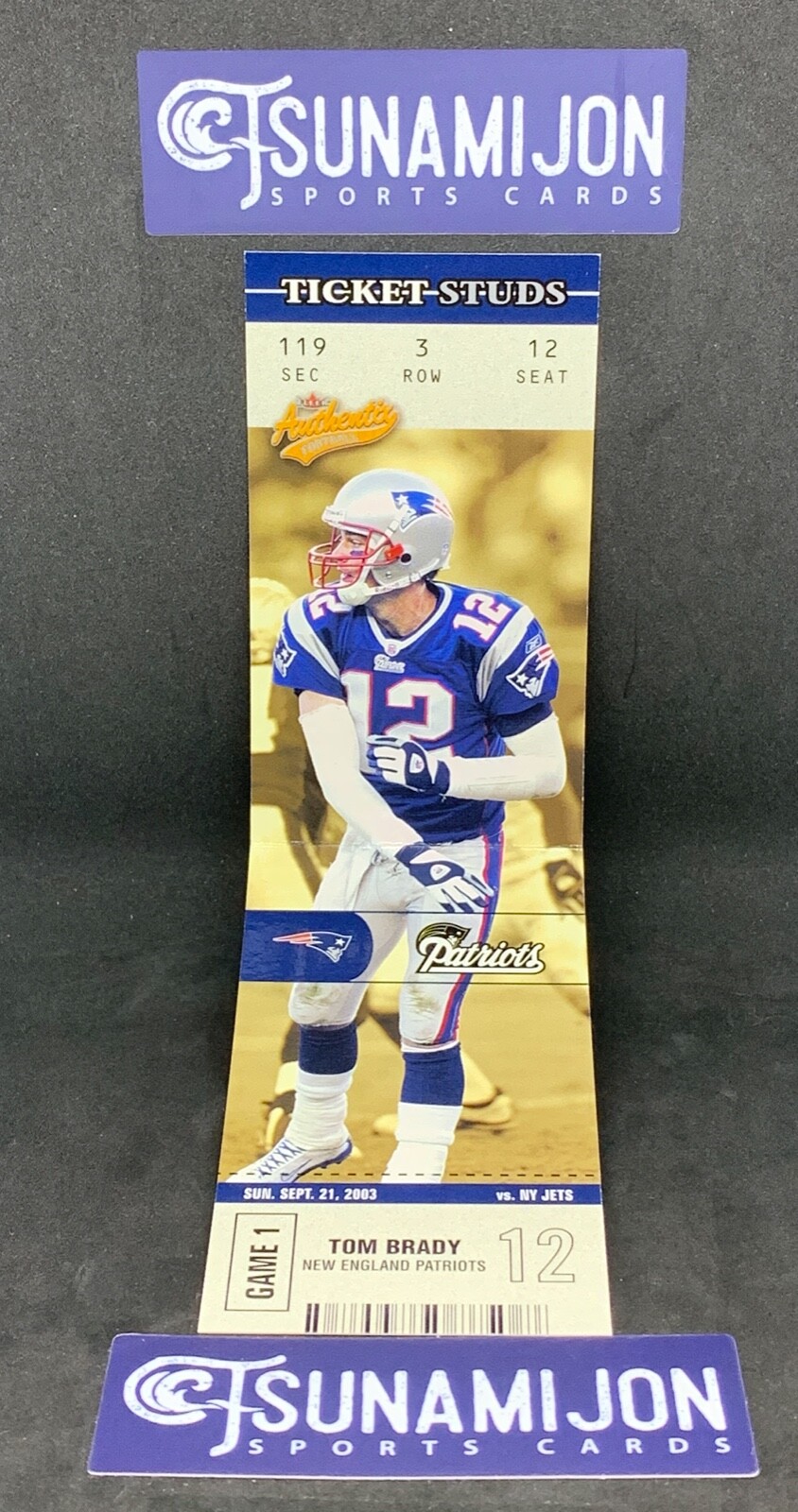 [+] Click for Bigger Image
2003 Fleer Authentix Ticket Studs #2TS Tom Brady New England Patriots
($4.00)
Located in Colorado Springs, Colorado (809**)
⇨ See Details!
---
THE CASE IN PICTURE DOES NOT COME WITH THE CARD THOSE MAGNETICS HAVE NO LIDS ON THEM ITS STRICTLY FOR DISPLAY!
!!!CHECK OUT MY STORE!!!
I post my ebay auctions on Instagram too @ Tsunamijonssports
IMPORTANT SHIPPING INFORMATION PLEASE READ 
If the listing has 1.00 shipping the card will be sent economy shipping in penny sleeve and top loader in a plain white envelope with stamp. Contact me prior to payment if you do not want the card shipped this way and I can apply the proper shipping fees to the invoice. 
Cards with shipping listed at 3.50 will be shipped bubble mailer with penny sleeve top loader in team bag with tracking. If you want a magnetic contact me before so I can add the price of a magnetic one touch case approximately 3.00 a case will be added for all sizes.
I do combine shipping after the total shipping hits 3.50 contact me do not pay until I can combine shipping otherwise I cannot combine shipping!
Card Will be shipped within 5 days of completed checkout
I strive to post my cards at the best prices you can find on Ebay!!! My goal is to get as many cards into true collectors hands as financially possible!!!!!!
If there are any problems with your purchase contact me I will strive for satisfaction between both parties. I will do refunds or replacements if necessary and within reason. Thank you and HAPPY EBAYING!