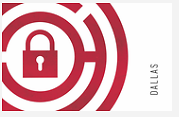 [+] Click for Bigger Image
4 Admission Gift Cards for Escape Room Experience to The Escape Game Dallas
($50.00)
Located in Dallas, Texas (752**)
Go To Store!
---
Up for purchase is
Four (4) Admission Gift Cards To
The Escape Game Dallas
at Grapevine Mills Mall in Grapevine, TX 
Each gift card is valid for 1 game. Reg price is $32.99 each.
THE ESCAPE GAME IS THE PREMIER PROVIDER OF ESCAPE ROOMS.
---
Our adventures bring epic stories to life in a one-of-a-kind tactile experience. Enter one of our
immersive worlds and recover a priceless work of art, find lost gold or break out of prison. Your
team will have one hour to complete your mission and escape.
THEY'RE SOCIAL, THEY'RE IMMERSIVE. THEY'RE CHALLENGING AND THEY ARE FUN. THESE GAMES ARE REAL, EXISTING IN THE PHYSICAL SPACE AND REQUIRE MIND, BODY AND ALL FIVE SENSES.
---
First you'll pick your adventure
We'll take you into one of our immersive worlds, where you'll watch a quick video explaining how to play.
You'll have one hour to work with your team to overcome challenges, find clues, solve puzzles and finish the story
It's totally safe and so much fun!
WE ARE A GUEST-OBSESSED COLLECTIVE OF INNOVATORS, CREATORS AND CONNECTORS. HERE'S WHY OUR ADVENTURES ARE THE BEST IN THE WORLD!
---
Custom Design: We build our adventures from scratch, employing our prop warehouse and an array of sophisticated robotics to bring our worlds to life.
Our Games Are Epic For Everyone: We make the most accessible and immersive escape games. Because we're guest-obsessed, our adventures are more exciting, more inviting and everyone contributes to the action. Everyone gets a chance to save the day.
Surprising Twists: In our escape games, nothing ever plays out quite like you'd expect. We fill each adventure with new revelations and curveballs that keep you guessing until the last second.
Make Memories, Together: If you want to emerge victorious, you'll have to work together as a team. It's tough, It's fun, It's funny. It will keep you talking for years to come.
Please check my feedback and bid with confidence.
Any questions, please ask and I will get back to you as soon as possible.       
Please look at other great items I am selling for the Dallas-Fort Worth area.
Thanks for looking!!