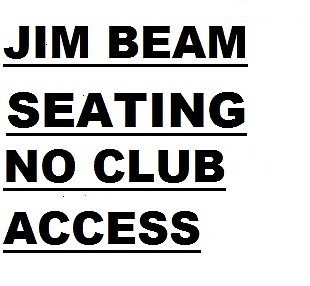 [+] Click for Bigger Image
2 TICKETS 8/30/19 NEW YORK YANKEES V OAKLAND JIM BEAM SEC 321
($99.99)
Located in Bayside, New York (11361)
Go To Store!
---
This price is for  2 Tickets to see the New York Yankees vs OAKLAND
at Yankee Stadium
on 8/30/19
NO ACCESS TO THE JIM BEAM SUITE 
All Seats are side by side in TERRACE INFIELD  Section 321 Row 8.
JIM BEAM SEATING
YOU WILL BE SITTING IN PADDED FOLDING CHAIRS (SEE PIC)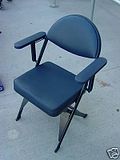 These seats have more legroom, extra space between the person next to you, 
separate arm rests, 
and you can move the chair in and out.The seats are available to all fans. 

These kind of seats are the most comfortable to sit in and enjoy a game.Right behind are concessions/bathrooms.

I will E mail you the tickets for free from my YANKEE ACCOUNT mobile to mobile.

They will appear on your phone 48 hours prior to game time.The yankees no longer let you print them out do to fraud..NO ACCESS TO THE JIM BEAM SUITE